The history of Knorr is a story of passion, exploration and innovation.
In 1838, Carl Heinrich Knorr opened a factory in Heilbronn, Germany supplying chicory to the German coffee industry.
Mr. Knorr began to experiment with drying vegetables and seasonings, preserving their nutritional value and flavour. This led to the launch of Knorr's first dried soup range across the European continent in 1873. This progressive breakthrough led to a series of improvements in technique and development of new products.
Since 1838, our food philosophy has centered on high quality, which we maintain in every one of our products.
In 1957, flagship Knorr brands were sold in only eight countries and by the year 2000, Knorr products were sold in nearly ninety countries around the world. The same year led to an important milestone; Knorr joined the Unilever family.
Knorr was launched in India in 1996, and now we have irresistible soups, delicious noodles and flavourful masalas.
Flavours of the World
Knorr's products are available around the world; we pride ourselves on genuine understanding of local flavours. Our global and local understanding enables us to provide you with great tasting international favourites, helping you sample authentic flavours from cultures far and wide.
Knorr History – India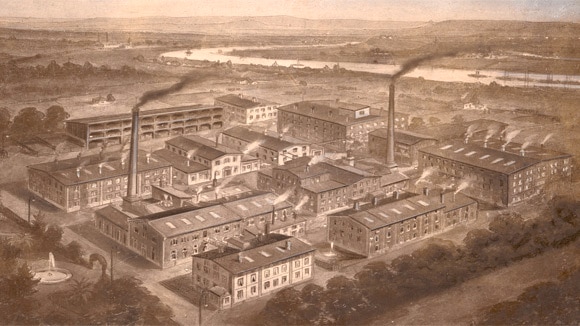 In 1996, Knorr launched Soups in India with a range of 10 flavours. The Knorr range of soups is now available in 20 tasty and exciting flavours with 100% real vegetables and no added preservatives.
Our range of cook-up soups is available in a wide range, and has classics like Thick Tomato and Mixed Vegetables soup, as well as authentic international flavours such as Italian Mushroom and Mexican Tomato Corn. These soups serve four, and are perfect for the entire family to savour just before dinner.
For your in-between meals small hunger pangs, we have the Knorr Cup-A-Soup range which are available in 9 flavours like Mixed Veg, Sweet Corn Veg, Manchow Veg, and Tomato Chatpata.
In 2010, we launched Soupy Noodles – a magical mix of masala noodles with the goodness of vegetables in a hearty soup. Using our global understanding, we now have a range of flavours from across the globe - Chinese Schezwan, Chinese Hot & Spicy, Italian Cheese and Herbs, Italian Margherita along with our all-time favourite Desi Masala Chaska!
Spices are quintessential to Indian cooking and now with Knorr extending its expertise to masalas, you can make restaurant like dishes such as biryani or pav bhaji at home. With an incredible blend of spices and distinctive flavours, we have 8 masalas including Sambhar, Chana, Biryani, Chicken masala in our Knorr Masala range. Apart from the lip smacking taste, Knorr masalas also give your dishes perfect consistency, colour & aroma. So now you can make restaurant quality red and thick pav bhaji at home. This range is ideal for passionate cooks who love cooking and making tasty dishes for their families.


A Sustainable Future
It is our commitment to providing you with the highest quality food that leads us to a new future; one that embraces sustainability. We're investing in new, more efficient processes and embracing the principles of sustainability right through our business, from seed to spoon.
Although it isn't an easy path, sourcing our ingredients responsibly helps to ensure that we can continue to provide families across the world with great tasting and nutritious meals for years to come.